Reflections: AORN History of Diversity
By: Aorn Staff
Published: 8/26/2021
Share:
AORN's Commitment to Diversity, Equity, and Inclusion (DEI)
AORN believes there are opportunities to strengthen the value of diversity, equity, and inclusion in our workplace and in our association. Below is a timeline of our progress to date:
Reflections: AORN History of Diversity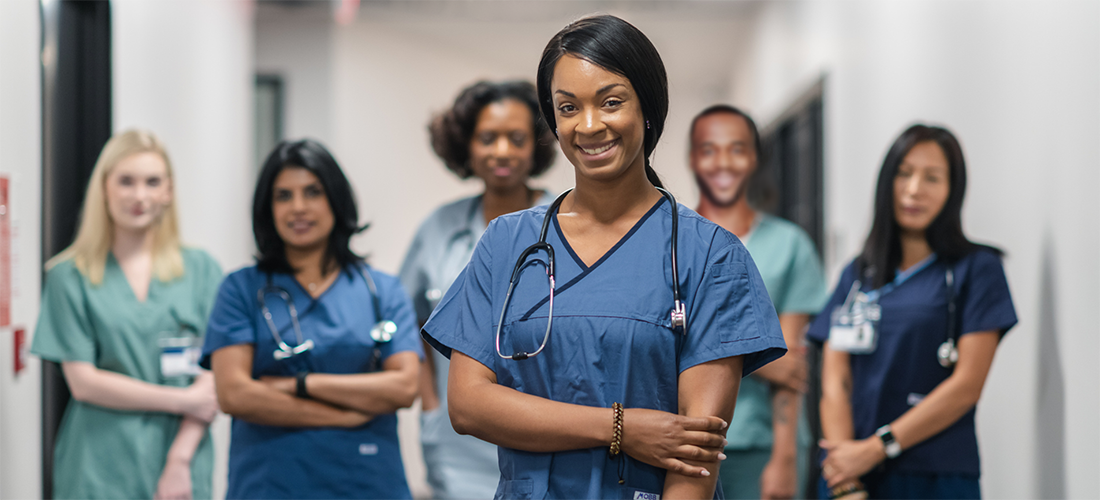 February 10, 2021
Board members Nakeisha Archer and Darlene Murdock recently took a deep dive into AORN's past to understand our Association's history of multi-cultural and racial inclusion. Founded in 1949, the original board of directors was comprised on 17 members, all Caucasian women and all supervisors. In the 70 years since our founding, there have been three nuns, four male presidents, one African American woman president, and one American Indian male, six African American women, and seven Caucasian men who have served as members of the Board.
Archer's and Murdock's research led to the creation of a webinar, recorded today, to give members the opportunity to reflect on organizational diversity and understand its value – within AORN, within the perioperative nursing profession and within their own facilities. "The webinar is about awareness building to provide better care for our patients," explained Archer. "The board is committed to improving awareness, attitude, knowledge, and skills among
---
Nakeisha M. Archer, MBA, RN, NE-BC, CNOR, CSSM
Darlene Murdock, BSN, RN, CNOR, TNCC
---
The webinar is presented as part of AORN's commitment to incorporating our Diversity, Equity and Inclusion (DEI) principles into our work with our members, facilities, industry partners and our community. "We know it's uncomfortable, but these conversations can't stop," Archer added. Murdock went on to say, "When we signed up to be a nurse, our commitment was to our community, not just our patients."
Nurse leaders and facilities would do well to commit to DEI in the surgical team's workforce. A review of medical and business studies published since 1999 related to financial or quality outcomes concluded that diversity improves patient care quality and financial performance. Studies indicate that patients have better outcomes when the healthcare team is comprised of diverse members.
Archer focused on implicit bias as a concern in hiring practices and with patient care. She shares some personal actions people can take to begin this uncomfortable journey. "We all have unconscious biases, this doesn't mean we are racist, it means we are human. Biases don't make us bad people, becoming aware of them and how we act on them is what is important." She also suggested six ways to reduce implicit bias. They are:
Focus on people as individuals
Work on consciously changing your stereotypes
Take time to pause and reflect
Adjust your perspective
Increase your exposure, and
Practice mindfulness
Learn more about AORN's history and what steps you can take to influence safe patient care. Watch the complete webinar here.