Navigating the Expo Hall
What to Know Ahead of Time
Innovations & Fun Await
Getting to experience the Expo Hall at AORN Global Surgical Conference & Expo is one of the top 3 reasons attendees report coming to the conference each year. Its full of high energy, exhibitors with a passion for the periop profession, new surgical innovations, and your peers from across the globe.
5 Tips to Prepare for Your Time in the Expo Hall
Download the AORN Expo app, with a map of the Expo Hall and list of exhibitors along with their booth numbers.
Chart your path. With booth numbers in hand, you can easily navigate the Expo Hall.
Search by product category to find products and services of interest.
Visit AORN Central and learn more about AORN education and resources (e.g., Periop 101 and eGuidelines Plus).
Discover new and interactive experiences, including Learning Labs, Skills Studios, the Wellness Pavilion, and more.
Did you know 94% of exhibitors launch new products at AORN Expo?
Start planning your journey through the Expo Hall to see the latest and greatest advancements for the surgical suite. See who's exhibiting and start making your list of booths to visit.
Get the Products You Want for Your OR
What Questions to Ask Exhibitors & How to Harness Your Purchasing Power
As you meet with exhibitors and test out new products, be sure you're asking the questions outlined in this article to help you evaluate the fit for your facility. You'll see what steps to take once you've honed in on a product you like, and how to pitch it to your team. Read Article.
Don't Miss These Expo Hall Experiences
Your conference experience would not be the complete without the sprawling Expo Hall.
Visit hundreds of leading medical companies waiting to show off the latest and greatest in surgical technology, plus have some fun with interactive areas throughout the Expo Hall.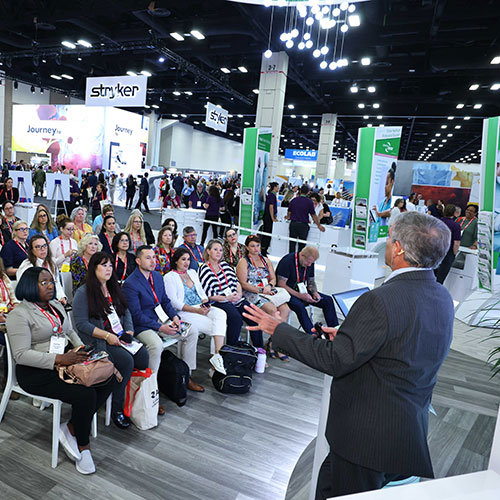 In-Booth Education
Earn extra credit hours with accredited study guides and workshop presentations at select booths.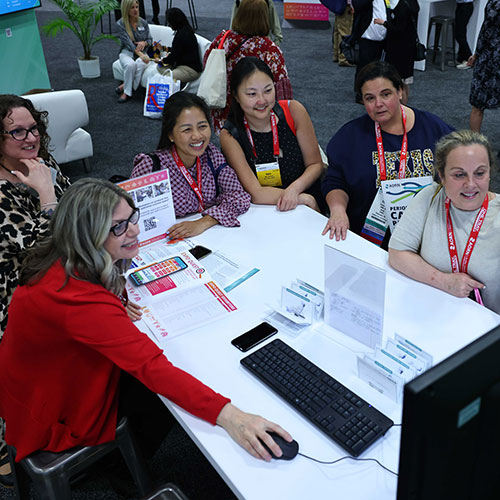 Career Center
Advance your career by networking with the country's largest health systems.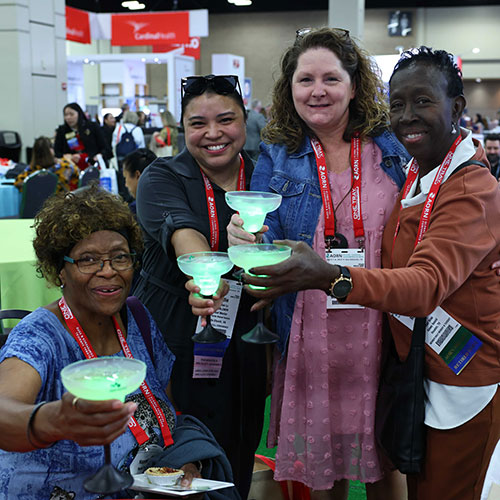 Expo Hall Opening Reception
Celebration and refreshments abound during this fun-filled afternoon.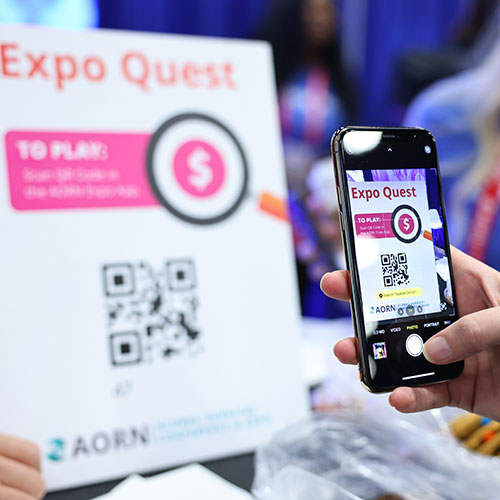 Expo Quest
As you travel around the Expo Hall, follow along with this interactive game for a chance to win cash.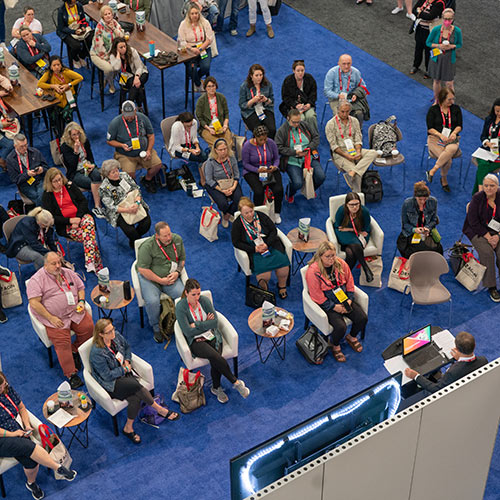 Learning Labs
Stop by engaging presentations with industry professionals on a wide variety of surgical topics.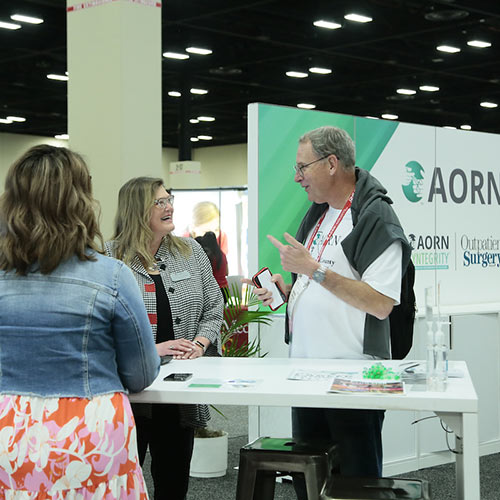 AORN Central
Meet AORN staff, ask questions, and network with other nurses at this hub in the Expo Hall.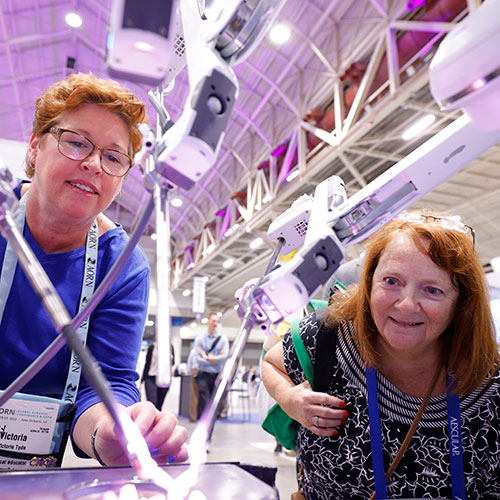 Skills Studios
Learn from hands-on experience with these up-close-and-personal opportunities.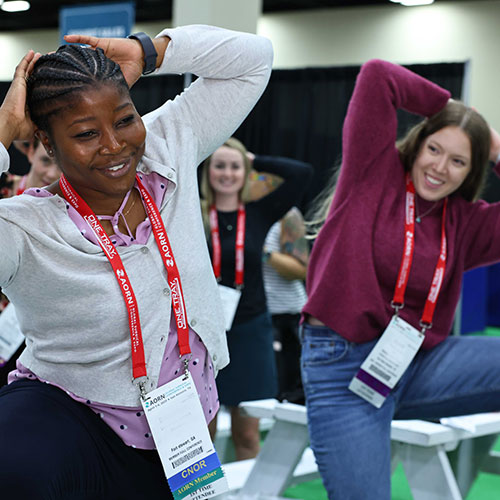 Wellness Pavilion
Recharge and connect through group activities or have some "you time".
Start planning your exhibit, find housing, and more.