AORN Global Surgical Conference & Expo
Virtual Experience
Virtual Pass
On-Demand | Starting May 1 through July 31
Unable to join us in person? Attend from the comfort of home and get access to select sessions for 90 days.
140 CH!
50 breakout education sessions
3 inspirational keynote talks
Exhibitor education library (35 topics to choose from)
Virtual poster gallery
Vendor listing and product directory
Giveaways and exclusive deals
Hear key tips and take-aways from AORN Expo conference sessions.

Watch recordings of 50 education sessions on demand for 90 days. Topics include some of the best and most talked about sessions. Subject to change.
A Sustainable Going Green OR
Ahead of the Curve: Vertebral Body Tethering for Adolescent Scoliosis Management
Back to Basics Campaign to Inspire Best Practices for Patient Safety
Beginning a Cardiovascular Service Line in the ASC/Surgical Hospital (Lessons Learned)
Building a Collaborative Culture
Building a Sustainable Sterile Processing Program
Case Study: Withdrawal of life-sustaining therapies intraoperatively from ECMO to organ harvest
Code Blue OR 6: Lessons Learned
Code Purple: A Multi-Modal Response to Nursing Stress and Wellness
Comparing Postoperative Rhabdomyolysis, Pressure Injury, and Fluid Immersion Simulation for Bariatric Patients: A Retrospective Chart Review
Creating Escape Rooms for Surgical Services
Data, Dashboards and Dials, Oh My! Improve The Operating Room Through Inclusive Benchmarking
Developing a Standardized Post-op Dressing Guideline
Development and Implementation of a Surgical Navigation Center (SNC) to Optimize Underprivileged High Risk Surgical Patient Population
Development of Lateral Positioning Kit for Lateral Thoracic Surgery
Drill your Skills: The Importance of Emergency Preparedness in Ambulatory Healthcare
Empowering the horse to drink: using change management tools to successfully implement safety improvements in the OR
Fostering our Future Nurses through a Culture of Engagement
From Labor and Delivery to Cesarean Section: The Forgotten Operating Room
Getting to Zero Harm: Your Role
GI Prep for the OR Nurse
Grabbing the Bull by the Horns: The Financial Impact of Surgical Site Infections in the United States
Growing Your Own - Certified Surgical Technologist
Happy OR-Happy Outcome
Influencing Self-Efficacy Behaviors to Speak Up for Patient Safety: A Multidisciplinary Approac
Innovative Education to Promote Teamwork During A Global Pandemic and Staffing Crisis
Mandatory Smoke Evacuation in NY - A Collaborative Journey to Success
Medication Management Madness - Who Knew Medication Managment Could Be Fun!
Nurse Resiliency: From New Grad to Expert
Nursing and Infection Prevention Competency-Based Education Collaboration
Nursing's Time for Truth, Reckoning and Transformation
On the "Waze" to Eliminating Specimen Errors
Overcoming Monotony: How to Take your OR Education From Snooze To Spark and prove it to your C-Suite!
Perioperative Considerations for Gender-Diverse Youth and the Evolution of a Specialty Anesthesia Team In a Pediatric Hospital
Perioperative Educators United: How You Can Become Involved in Your Specialty Assembly
Perioperative Pressure Injury Risk: A New Study and A New Guideline
Protecting your RN (Registered Nurse) License; Are you prepared?
Stack and Pack: Optimizing Surgical Efficiency with Fewer Resources
Supporting our Diverse Team's Voyage to a DEI Synergized Global Perioperative Practice
Take My Hand and Let's Go Beyond the Closed Doors!
The Dynamic Duo: A collaboration breaking down barriers and leading to remarkable quality improvement effectiveness between SPD and the OR
The State of the Ambulatory Surgery Industry
Transition To Practice: Using Periop 101 to Create a Perioperative Fellowship Program
TRAUMA: How to teach new RNs and Surgical Techs
Travel Nursing: The New Wave of Nursing Incivility
Updated AORN Guideline for Processing Flexible Endoscopes
Using Malpractice Claims Data to Identify Risks in Nursing Practice
Utilizing Game Play To Increase Team Member Performance and Satisfaction
Water: Why Don't my Surgical Instruments Like it?
What Can I Do? Improving Perioperative Care for Transgender and Gender-diverse People
What Cleans What?
What goes unreported goes unfixed: why aren't we reporting our injuries?
Keynote Speakers
Hear from world-renowned speakers who will inspire and incite professional and personal change.
Clint Pulver
President of The Center for Retention
Having gained acclaim as the "Undercover Millennial," Pulver operates The Center for Retention, and helps organizations retain, engage, and inspire their team members.
Magie Cook
Entrepreneur
Cook is an entrepreneur, author, former CEO of a multi-million-dollar company (which she founded), and winner of the Nobel Entrepreneurial Prize in Mexico.
Alex Sheen
Founder of Because I said I Would
The founder of the social movement and non-profit organization, because I said I would, is dedicated to bettering humanity through promises made and kept.
Connect and Collaborate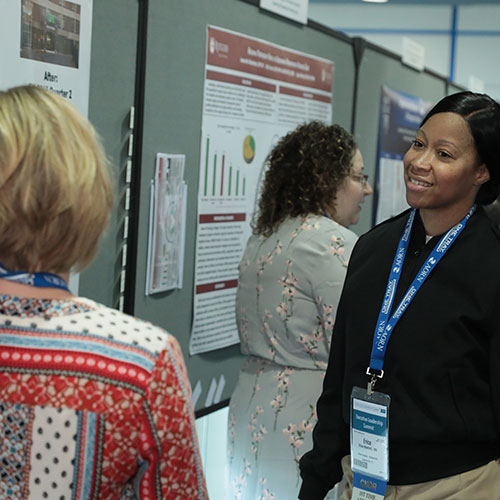 Poster Gallery
Earn continuing education contact hours and learn about your peers' latest research and work in the virtual poster gallery.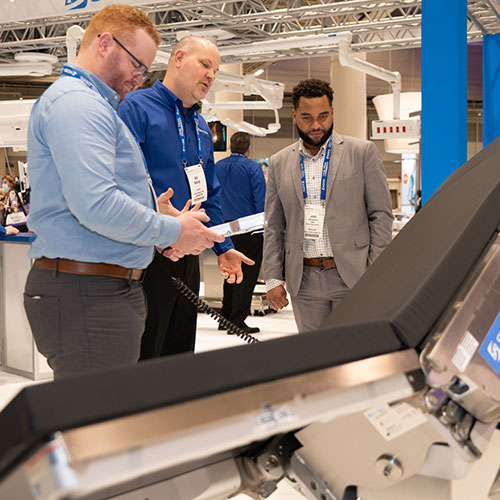 Exhibitor Listings and Education
Search by product category or company name and obtain additional CHs in the Exhibitor Education Library.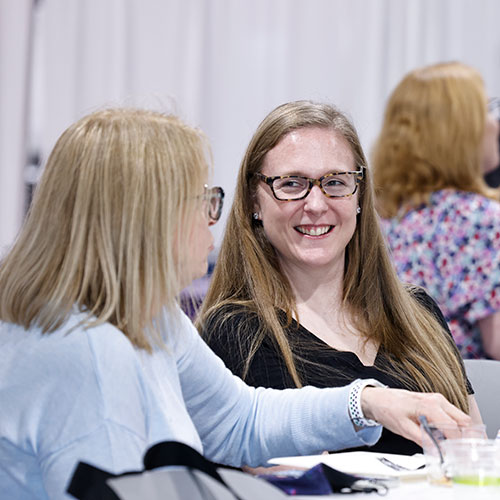 Networking
Connect with perioperative professionals from around the world. Share virtual business cards and message directly through the platform.
How to Register
Online
Before you register, you will be prompted to sign in to your AORN account or to create a new one.


Register Now
Mail
Download the registration form and send to:

AORN Expo Registration Dept. #13801
PO Box 30106 Salt Lake City, UT
84130-0106
Download Form
Phone

888-266-7644 (within US/Canada)

972-349-5879 (outside US/Canada)