Viral video was viewed 16 million times and bolstered screenings by 36%.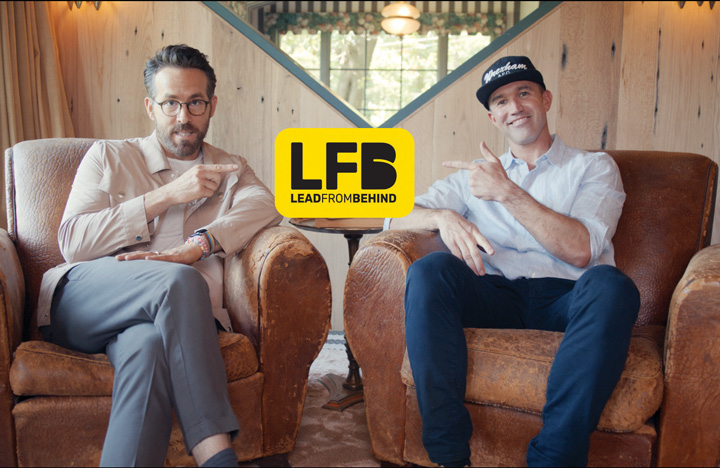 When Ryan Reynolds, star of the popular Deadpool movies and perennial rom-com leading man, agreed to have his first colonoscopy filmed for public release, it wasn't a zany social media stunt. It was to send a sincere message about the importance of these screenings.
At 46 years old, Mr. Reynolds is in the age group now recommended to get initial colorectal screenings. After losing a bet with friend and fellow Wrexham AFC co-owner Rob McElhenney of It's Always Sunny in Philadelphia fame, Mr. Reynolds agreed to a "public" colonoscopy, and Mr. McElhenney, 45, magnanimously agreed to join him to raise awareness about the lifesaving capabilities of regular screenings. The actors' procedures were effective. Mr. Reynolds' doctor found and removed a potentially precancerous polyp, while Mr. McElhenney had three polyps removed.
Mr. Reynolds' creative agency Maximum Effort teamed with the Colorectal Cancer Alliance's LEAD FROM BEHIND initiative to create a sleek, humorous and well-produced video featuring interviews with the celebrities along with footage of their colonoscopies. The video was viewed 16 million times, but more impressive were its follow-on effects. The Colorectal Cancer Alliance reported that online booking platform Zocdoc reported a 36% increase in daily colonoscopy bookings after the launch, social media posts talking about #colonoscopy increased by 244%, and Google searches for "colonoscopy" and "colon cancer" rose by 129% and 113%, respectively.
Your ASC may not have the pull and resources of Hollywood stars and the Colorectal Cancer Alliance when it comes to marketing colonoscopies to prospective patients, but this project's effectiveness reinforces how a little creativity can go a long way. Case in point: Robert Fusco, MD, gastroenterologist and regular colonoscopy patient, who sends hilarious holiday greeting cards to around 25,000 potential patients each year to encourage them to get their screenings. He says his efforts garner attention — and a lot of visits.