You don't need to reinvent the wheel when fighting perioperative hypothermia.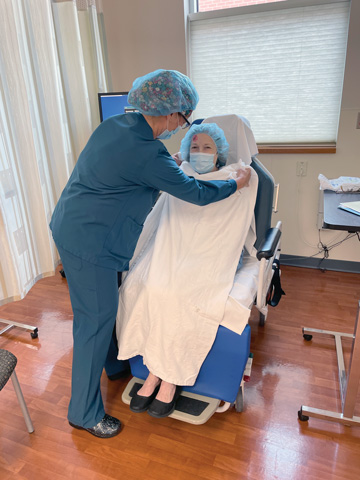 Want a surefire way to tarnish a superior surgical outcome from the patient's perspective? Leave them with a lasting memory of the teeth-chattering, bone-chilling cold they experienced at your surgery center.
Fortunately, it's relatively simple to keep patients happily warm that won't add much time to your staff's already demanding schedule. Here are three prime considerations to keep in mind:
Don't skimp on prewarming. Most facilities warm patients intraoperatively and in the PACU, but many overlook the crucial moments when patients are anxiously waiting for their surgery in pre-op — which happens to be a time many patients remember and complain about after the fact. Warming during this phase of care is not only important for inadvertent hypothermia prevention, but also a proven way to bolster patient satisfaction.
Up the ante when needed. Artesia (N.M.) General Hospital prewarms all total joint patients preoperatively, with most receiving warmed blankets. For some patients, however, active warming measures are administered as well. "First we cover patients with warmed blankets, and if they're obviously still cold after that, we use active warming," says the facility's perioperative services director, Randall Rentschler, RN, BA, CNOR, CSSM, TNS. In such cases, Artesia generally uses the 10-minute active warming timeframe supported by the current literature.
Set it for success. In many ORs, it can be an uphill battle to convince surgeons to turn up the thermostat. A conflict-free way to find a middle ground while better maintaining patient normothermia is to adjust the ambient temperatures in your preop bays. For example, Advanced CardioVascular Solutions, a heart and vascular center in Oklahoma City, strives to keep its pre-op bays a little warmer than its ORs, at between 72 and 75 degrees.
As with many aspects of the perioperative environment, a few small steps can make a major difference in order to keep patients comfortable, safe and — ultimately — satisfied.